ABOUT US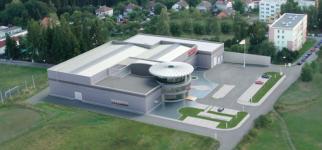 The company BRAVOLL® spol. s r. o. was founded in 1992 in the town of Žirovnice in the Czech Highlands region.
Its name comes from the combination of the names of its founders: BRA (BRA-tři = BRO-thers) VO (VO-ráčkové) L (L-uboš) and L (L-ibor).
In September 2012 the BRAVOLL company was taken over by the international group Illinois Tool Works (www.itw.com) and integrated into its Construction Products division.
Early 2014 it merged with other ITW units in the Czech Republic and got renamed to ITW Construction Products CZ sro. The well-known BRAVOLL® brand remains and continues to be promoted and sold throughout Europe.
Our company has been manufacturing high quality plastic anchors for external wall insulation with European Technical Approvals since over 20 years.
Our objective is to develop, manufacture and deliver reliable, competitive and high quality products to our customers.
Our company uses top-notch production technology and equipment.
Besides our injection plant, we have our own tooling department with design and production ability that gives us autonomy, reactivity and flexibility in new product development, improvement and general maintenance.
The company operates from a new 4,000 m² production site, a very modern and "green" building equipped with the latest technology in renewable energy sources. We produce a big part of our electricity thanks to our own photovoltaic panels located on our roof.
A made-to-measure energy control system manages the heating and cooling of the building and the production tool.